Casey Aldridge hit the spotlight as Jamie Lynn revealed he is the daddy of her unborn child.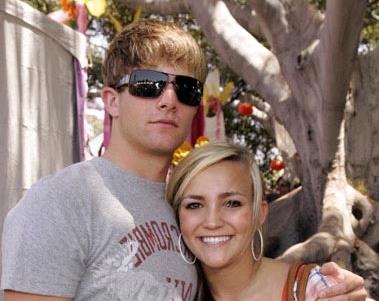 But according to a report, Casey Aldridge isn't the father of Jamie Lynn's baby. The real baby daddy is some older executive at her TV show "Zoey 101."
The report indicates, "Casey is being paid off to be the family's fall guy while the real father remains unidentified. The man many suspect is the father, however, would face charges and probably prison time if he were to come forward and admit he had sex with her."
One source revealed, "Jamie Lynn has been working on Zoey since she was 13. In Hollywood, little girls grow up fast, and she is no exception."
Another family source added, "Some of us have doubts as to the legitimacy of the claim that Casey is the father.
When news first broke of Jamie Lynn's pregnancy, initial reports suggested that the couple had broken up over the summer.
Comments
comments