"Beowulf," which is Angelina Jolie's latest animated thriller based on a millennium-old epic, has not received good reviews from most of the critics.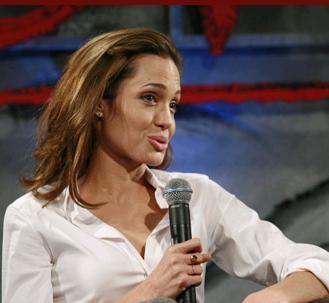 The Hollywood Reporter seems to acknowledge the film as it 'may raise the eyebrows of English Lit professors but will quicken the pulse of everyone else'.
Variety labeled the flick as "sometimes stirring but ultimately soulless" and the AP indicates, "Unless you're a fantasy geek…it's hard to take all this swordplay and dragon slaying seriously."
And the New York Times joked about Jolie's 3-D debut, saying, "You could poke your eye out with one of those things!"
The New York Post warns that, "Angelina Jolie's role as a demon is nearly as brief as her costume," reports Usmagazine.
As for Angelina Jolie, who expressed being exposed after seeing herself [email protected] in the flick, has some stills from Beowulf. You could see the steamy shot of Angelina Jolie's stills here and here.
Beowulf chronicles the exploits of the mighty warrior Beowulf who battles the demon Grendel and incurs the hellish wrath of the beast's ruthlessly seductive mother, played by Jolie.
Comments
comments