It was reported that Tom Cruise has been presented with a script to play Hugh Hefner. The reports indicated that Hugh Hefner stepped out with his "Girls Next Door" Holly Madison, Bridget Marquardt and Kendra Wilkinson last night.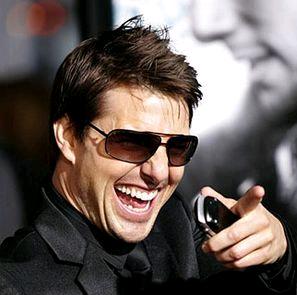 The foursome hit the Grove shopping center for a book signing amid rumors that Tom Cruise could be set to star as Hugh in a biographical movie depicting the Playboy founders life.
A source revealed: "He is eyeing the role of Hef. "Cruise is tickled by the project, although no decision has been made."
Chris Auchterlonie mused, "Tom Cruise is not Hef material. Hef has had sex with a lot of hot women."
He added, "So many hot woman that he probably makes Wilt Chamberlain look like a rookie which is something, that if you're familiar with Cruise's lifestyle, is something he knows nothing about."
As for the other news, the actor is set to shock film fans as a fat guy in Ben Stiller's new comedy movie "Tropic Thunder". He has been spotted on the set wearing a fatsuit, bald cap and beard.
Comments
comments