Prince Harry met with Chelsy Davy on November 15 for crisis talks about their turbulent relationship.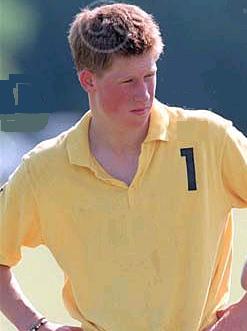 The blonde beauty visited the hairdressers and bought a new outfit to ensure she looked stunning before packing overnight bags and traveling down to London from Leeds, where she is currently studying at university.
A source revealed, "Judging by how sexy she looked, I reckon this meeting will be more make than break. She'd gone to some trouble, and looked fantastic."
The 22-year-old Zimbabwean blonde has also visited a careers adviser at Leeds University in a bid to decide whether to stay in the UK and continue her studies, or return to her native Zimbabwe.
A careers office insider revealed, "She was there for ages, taking a close interest in what was on offer. The funny thing was she spent most of her time at a government recruitment display. There are interested in recruiting more women as translators and for data analysis."
The insider added, "She certainly didn't look like someone who was about to pack her bags and leave the country. Actually, after the meeting, it seemed like she was really pondering what she should do."
Prince Harry and Chelsy are said to have split after she got fed up of his regular partying.
Comments
comments