Angelina Jolie's 34th birthday was ruined after she had a furious argument with her partner Brad Pitt.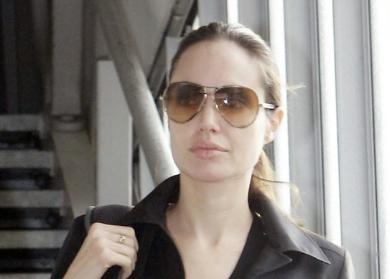 Jolie's special day kicked off with a surprise celebration at her rented mansion on Long Island, N.Y., featuring all six of her children, fresh flowers from the garden, and a homemade cake.
Brad even made the effort to fly in from Los Angeles.
But things took a turn for the worse when the couple erupted in a fight over Brad's ex-wife, Jennifer Aniston.
"Brad made an effort to be with Angie," an insider tells In Touch Weekly magazine. "He was really hoping they would get along and enjoy themselves.
"Things were going fine, and then Angie started accusing Brad of meeting Jen in LA.
"It turned into a massive blowup, which left Brad more disillusioned than ever."
Pitt and Jolie recently denied speculation they were on the verge of a split. At the weekend, it was reported that the pair were planning to get married.
Comments
comments