Women are afraid to admit they do not want children in case they are "shunned" by society, according to Cameron Diaz, the Hollywood actress.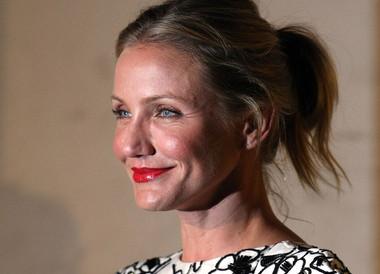 While her contemporaries are busy having babies, Miss Diaz has remained resolutely child-free at the age of 36.
"I think women are afraid to say that they don't want children because they're going to get shunned. But I think that's changing too now.
"I have more girlfriends who don't have kids than those that do. And, honestly? We don't need any more kids. We have plenty of people on this planet," the actress said.
However, Miss Diaz, who recently separated from her British boyfriend, builder-turned-model Paul Sculfor, has not ruled out motherhood entirely.
"I never say never. I don't know what's going to happen. I could end up adopting half a dozen kids, or I could end up being the next 'Octomom'," she joked in a reference to Nadya Suleman, the American woman who recently gave birth to octuplets.
The Charlie's Angels star, regularly voted among the world's most beautiful women, said she hoped young people were not fooled by impossibly perfect pictures of airbrushed celebrities. "We need to inform kids that it's not real for everyone to look a certain way," she told Cosmopolitan magazine.
"We're so inundated with images of what we should look like. I think there should be a disclaimer the same way there is on a pack of smokes – these people do not really look this way."
Comments
comments