Angelina Jolie, who previously graced the cover of "W" magazine, was photographed by Brad Pitt in a series of arty black-and-white photos for the November issue of the fashion and culture magazine.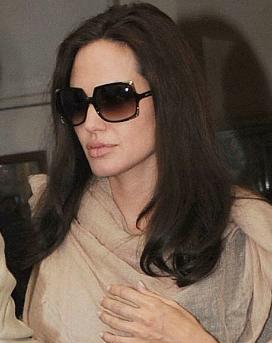 Brad Pitt is so proud of his arty black-and-white photos of Angelina Jolie and their children in the November issue of W magazine that he sent his parents, Bill and Jane, an advance copy. They didn't exactly toast his accomplishment.
A source revealed: "Brad's dad won't talk about it — that means he's upset. Brad's mom feels they're using their children as a marketing campaign tool and thinks it's unacceptable."
According to the source, Jane is especially horrified by the cover image of Angie breast-feeding. The only fan in the family is younger brother Doug because "he and Brad share similar photography styles."
Brad Pitt and Angelina Jolie have a long relationship with W Magazine that started when the two worked with photographer Steven Klein for a series called "Domestic Bliss" in 2005.
Comments
comments