Angelina Jolie lost a pair of £1.1 million diamond earrings.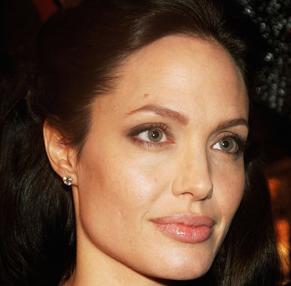 The "Changeling" star left the Asprey jewelery she wore to the BAFTA Awards on Sunday (08.02.09) in her suite at London's Dorchester Hotel when she left to return to the US.
The 33-year-old actress realized she had forgotten the earrings as she was preparing to board her flight and called hotel staff, begging them to search her suite.
A source said: "Staff got a frantic call from Angelina at the airport, urging them to take her room apart."
The source added: "Happily the diamonds were found after a 90-minute search and promptly sent back to Los Angeles."
Angelina and her partner Brad Pitt- who raise six children together- were nominated for Best Actor and Best Actress at the BAFTAs but were beaten to the prizes by Mickey Rourke and Kate Winslet.
Brad's "The Curious Case of Benjamin Button" – nominated for 11 awards – won three accolades. Angelina's 'Changeling', which was acknowledged in eight categories, went home empty-handed.
Comments
comments