Jennifer Aniston turns 40 tomorrow and boyfriend John Mayer has prepared a special gift to help her celebrate!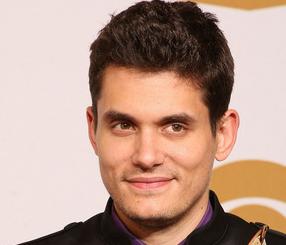 "Happy Birthday" isn't the only tune Jennifer Aniston will be getting for her Feb. 11 birthday. Her singer-songwriter boyfriend will be serenading Aniston at her birthday party.
A source revealed: "He did write a special song just for her."
The "He's Just Not That Into You" actress recently went on "Ellen: The Ellen DeGeneres Show" and talked about turning 40.
She revealed: "I have to say really, I feel better than I ever felt in my life. I did have a moment, though, over the weekend. My first like, 'Huh … I don't want to (turn 40)'. I found a really long gray hair and it kind of flipped me out. It's not my first but it's the fact that it was so long. I was like, 'Oh, how many others are there and what does that mean?' It actually brought me to tears slightly."