Angelina Jolie, who previously reported to be determined to have the film made her way or not at all, and partner Brad Pitt are reportedly set to adopt another Ethiopian child.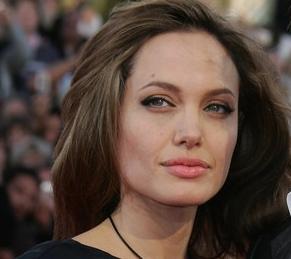 The couple, who already have three biological children and three adopted children, are planning to jet to Africa before the end of January to complete paperwork on the new addition to their family.
A source said: "Brad and Angelina have seen pictures of a two-year-old girl they'd love to adopt. If everything goes to plan, Angelina will file papers in person in the capital city of Addis Ababa in the New Year and they will pick up their new daughter two days later."
Officials in Ethiopia have confirmed they are expecting the family this month as Brad, 45, and 33-year-old Angelina are planning to visit the AIDS/HIV clinic they founded after adopting Zahara.
A clinic source revealed: "I can't say anything about when they are coming, but yes, when they come to Ethiopia we will expect a visit from them."
Brad and Angelina are said to be keen on extending their brood while their other children are still young.
An insider explained: "Angelina gets a kick from saving kids and giving them this amazing life they would have never had otherwise."
The insider continued: "Yes they might be adding to their family fast but they want all their kids to be roughly the same age so they do the nanny stage and get it over and done with."
The insider added: "Another kid in the house will make no difference to the noise and chaos they already have."
Comments
comments