Carrie Underwood is rumored to have a new love in Canadian-born hockey player Mike Fisher, who plays for the Ottawa Senators of the National Hockey League (NHL).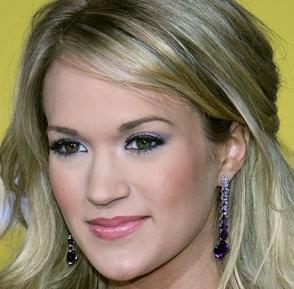 They are reportedly "dating" and have "apparently been going strong for months."
On their alleged romance, it is claimed that the pair first met at the backstage of her concert at Scotiabank Place on March 21 last year. Becoming close to each other ever since, they began dating shortly thereafter.
And over the holidays, Carrie Underwood reportedly was seen in a private VIP box on the Jumbotron "Hug Cam" at the Air Canada Centre with Mike's parents and brother, Bud. Moreover, it has also been reported that the country singer spent New Year's Eve with Mike's sister, getting pedicures and being pampered at swanky spa and hair salon, Rinaldo.
Despite the mounting dating rumors, Mike Fisher declines to confirm that he and Carrie are an item. When reporters asked him about that matter on Monday, January 5, Mike simply said, "I can't comment on anything in my personal life, so that's about all I can say. I don't really want to say anything."
Meanwhile, Carrie Underwood herself hasn't commented on the reports. She previously often made media headlines with her love relationships with former relationships, Tony Romo and Chace Crawford.
Comments
comments