Fresh-faced Prince William was spotted upon returning from a romantic Scottish break with girlfriend Kate Middleton.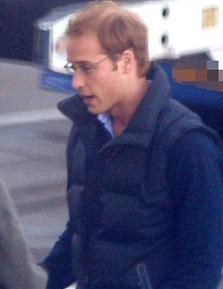 A clean-shaven prince landed at Heathrow airport after a holiday with Kate in Scotland.
The 26-year-old prince arrived at Heathrow Airport looking younger in glasses and casual clothes, without the beard that had divided opinion among his fans, following a six-day trip.
The couple were ushered off their British Airways flight from Aberdeen before the other passengers and into Prince William's black Audi, which was waiting on the runway.
They surprised friends by forgoing their annual ski holiday to stay with Prince Charles and Camilla at Birkhall, their Highland hideaway. It reignited rumors of an engagement in the offing.
The couple, who have been dating for almost six years, seemed in excellent spirits although there was no sign of a ring on Kate's finger.
Comments
comments