Angelina Jolie, who replaced Tom Cruise in a new movie, is determined to have the film made her way or not at all.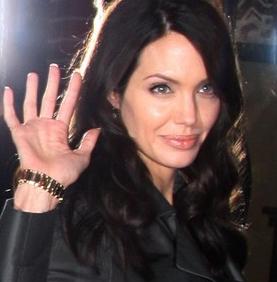 Tom Cruise was to have played the title role in Columbia's spy thriller Edwin A. Salt but negotiations broke down.
And Angelina, 33, was hired instead, leading to a hurried change of title to Edwina Salt.
But no sooner had her casting been announced than Angelina, according to a source, ordered it to be changed again, to Evelyn Salt.
Now the actress is demanding a script overhaul by top screenwriter Brian Helgeland, an Oscar winner with L.A. Confidential, who is involved in the project.
A source revealed: "Angelina is determined to make sweeping changes before filming starts."
The source added: "She's demanding the writers improve the dialogue before she sets foot on set."
Sources say Angelina envisages Evelyn Salt as a rival to the blockbusting Bourne Identity series, starring Matt Damon.
Comments
comments