Perhaps the thaw in the relationship between Lindsay Lohan and Samantha Ronson didn't last long after the pair was spotted as they were ringing in the new year with a nasty fistfight.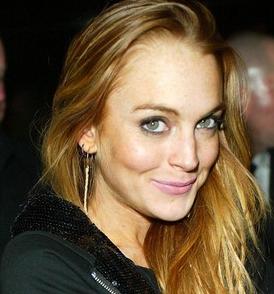 Trouble started Tuesday night as the two partied at Set in Miami. A source dished the scoop: "Both their families were there, and Lindsay and Sam just started going at it."
Then, on New Year's Eve, the couple were fighting and they started screaming at each other while hosting a party at Mansion. The fight spilled out into an alley behind the club, where Lindsay Lohan screeched at Sam Ronson, "When I storm off, you are supposed to follow me!"
The source continued: "It was a really gross alley. There was a bum eating a sandwich watching the whole thing. Lindsay was really unstable and flipping out."
After Lindsay Lohan and Sam Ronson went back to the hotel, several sources heard crashing sounds and screaming coming from their room until the fight spilled out into the hallways at about 11 a.m.
The source added: "They were punching each other – it was bad," a spy said. "And they were doing this in front of all of us. It was scary."
At one point, Lohan dropped to her knees and cried: "Why are you doing this to me?" And Sam just said: "I don't know you."
Eventually hotel security was called and photos were taken of the girls' "trashed" room. Another source revealed: "Mirrors were broken and it was a complete mess."
Several hours later, still fighting, Lohan and Ronson tried to board an American Airlines flight back to Los Angeles. Lindsay Lohan was said to be such a mess before takeoff that flight attendants asked her if she'd like to disembark. She refused.
A representative for Lindsay Lohan said: "There was an argument – I don't know the details – but they left for LA together and it's fine."
Comments
comments