Angelina Jolie will star in a screen adaptation of the 16 crime novel series by contemporary American crime writer Patricia Cornwell.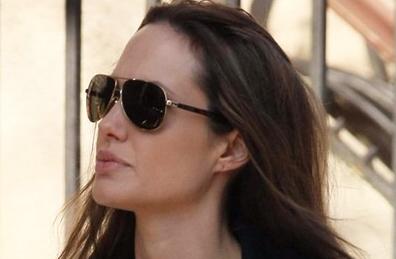 The film, to be produced by Fox 2000, will not be locked to any one book, and could well spawn a popular crime thriller franchise.
Jolie will play the title role of forensic examiner Dr Kay Scarpetta, a woman with a messy love life who solves crime and loves the opera.
The deal was signed only after Cornwell met Jolie and "found common ground on the creative direction".
The Scarpetta novels feature extensive use of forensic investigation to solve murder mysteries and are believed to have influenced the development of popular TV series such as CSI: Crime Scene Investigation and Cold Case Files.
Cornwell has worked as a crime reporter for The Charlotte Observer and at the Office of the Chief Medical Examiner in Virginia as a technical writer and computer analyst.
She was embroiled in a controversy when in her 2002 book, Portrait of a Killer: Jack the Ripper – Case Closed, she accused noted painter Walter Sickert of being the serial killer. Her conclusions and methods have been widely criticized.
Meanwhile, Angelina Jolie reportedly wants to raise a child with her brother James Haven to get around Brad Pitt's alleged ban on her adopting any more babies for a whole year.
While Brad is said to be content to get to know their existing children, Angelina is so desperate to give more needy kids a home that she has suggested to her big bro that they "co-parent" an adopted child, according to a report.
An insider revealed: "This latest bombshell has really infuriated Brad, anyone would feel betrayed by the woman he loves going behind his back. If this isn't resolved soon, friends fear it could spell the end."
The insider continued: "The subject of adopting more child has been rife for months. Brad feels they need time together as a family, which makes Angie very resentful. She wants to help unwanted children NOW."
The insider added: "Brad wants to do a movie in Brazil in the summer, let their baby twins get comfortable with their siblings, then consolidate the family before jumping back into adoption. It's causing huge conflict with her and brad and has triggered huge screaming matches. Now Angie's urging her brother to adopt. And he doesn't have to worry about being a single dad because she'll co-parent with him. Angie tends to find a way to get what she wants – and she wants more babies.'"
Comments
comments