Vanessa Hudgens looks breathtaking in a floral top as she chats with EXTRA's Tamika about her upcoming movie, Bandslam, on Friday afternoon (April 24).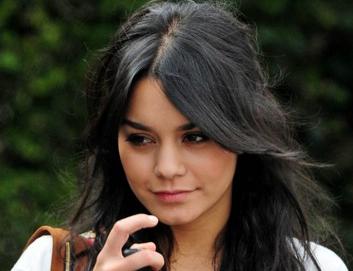 The 20-year-old actress dished on her character, saying: "I only have one song, not a whole bunch. It's a completely different character. I love Gabriella but my character is a lot more darker, more introverted. She's very deadpan throughout the whole thing. [She spells her name] S-A-5-M and the 5 is silent. She's cool like that, it's how she rolls."
Meanwhile, Vanessa Hudgens is set to get romantic with Alex Pettyfer – the actor and Burberry model is in talks to play the High School Musical sweetheart's love interest in a Beauty & The Beast update.
The hunky 19 year old is the front-runner to land the role Hudgens' real-life boyfriend Zac Efron was once considered for.
Hudgens will play the romantic lead in director Daniel Barnz's modern take on the fairytale, Beastly, which is based on Alex Finn's novel of the same name.
And Pettyfer, who starred in Wild Child opposite Emma Roberts, is all set to play her beast.