Angelina Jolie has experienced a dramatic weight loss but she has defied growing speculation about her rapid weight loss.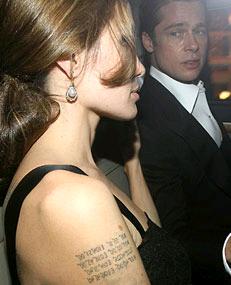 The "Good Shepherd" actress has insisted that she enjoys fried breakfast every day.
The 32-year-old actress has recently sparked speculation with her thin frame, but Angelina Jolie insists she is currently living on a diet of fried eggs, bacon and sausages.
She revealed, "I've never been a fitness fantastic. I'm lucky I can eat pretty much what I want."
Comments
comments