Tom Cruise has been named the world's sexiest "small man".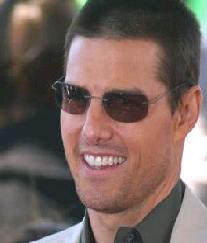 The "Mission Impossible" star, who got a height of 5 foot 7inches (1.7 metres) and his wife Katie Holmes and former wife Nicole Kidman are taller than him, beat Richard Hammond and Mark Owen to take the top spot in the online poll carried out by onepoll.com.
Also included on the list of top ten sexiest small males were Formula One racer Lewis Hamilton, jazz star Jamie Cullum, actor James MCAvoy, and English soccer ace Michael Owen.
John Sewell, from the polling website onepoll.com, revealed, "It gives short guys hope."