Angelina Jolie has sparked a claim that having the chance of gaining photographs of her new twins will be "totally impossible" for the paparazzi.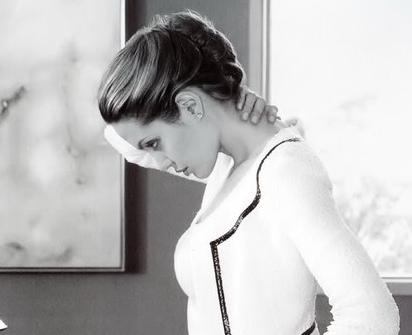 The "Tomb Raider" actress recently checked into the Lenval hospital in Nice, France, ahead of the birth of her two new children.
But according to a hospital spokeswoman, tabloid photographers will not be able to secure a lucrative picture of the actress with her babies.
The windows of the clinic have been coated with a special material that prevents camera lenses from penetrating the glass.
And according to spokeswoman Nadine Bauer, recently-published pictures of Jolie and her partner Brad Pitt, seemingly in their hospital room, were "posed fakes".
A statement released by the hospital revealed, "Any pictures released are either posed fakes set up by paparazzi or they are pictures of other patients. We hope this is clearly understood out of respect for all patients in this clinic."
Christian Estrosi, the Mayor of Nice, this week expressed his delight at Angelina Jolie and partner Brad Pitt's choosing of his city as the birthplace for their new arrivals.
He explained, "That is for the citizens of Nice a very great honor and a great satisfaction."
He added, "We are very happy for this choice of Mrs. Angelina Jolie and Mr Brad Pitt and I want to say to them that I wish a lot of joy to them and the babies, and great success for all of their lives."
Angelina Jolie and Brad Pitt are already parents to four children together: adopted children Maddox, six, four-year-old Pax Thien and Zahara, three, as well as biological daughter Shiloh, 20 months.
Comments
comments