Maddox, the adopted child of Angelina Jolie, has written a letter to Santa Claus.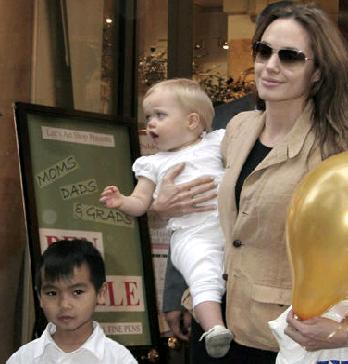 The "Good Shepherd" actress was thrilled when Maddox decided to pen a Christmas wish list of presents for himself and his younger siblings.
A source revealed, "Maddox asked for an 'Elf' DVD and remote-controlled cars for Pax because his brother loves cars. Shiloh is getting a doll and a couple of books. Zahara wants princess dresses and a crying doll. Maddox has no idea why Z would want her toy to cry. Maddox really wanted a remote-controlled dinosaur. He asked Grandma Jane (Pitt) for one, but he isn't sure if she is going to buy it for him."
As for the other news, Angelina Jolie and Brad Pitt have been out and about with their other children, baby Shiloh remains hidden. The report claims that it is a security decision and they want to make certain that the baby is safe.
The report indicates, "Sadly, it's not the first time the "Mr. & Mrs. Smith" couple have faced serious threats to their safety and that of their children (Brad's rep claims Brad and his family weren't the targets of the shots and that they hit far from the house). However, in recent weeks, the Pitt-Jolie kids have barely been seen outside.
Shiloh, in particular, hasn't been spotted publicly since early October. The reason behind this: the family has been threatened recently, according to the insider.
The insider revealed, "Brad and Angie have been really scared and are truly worried about their safety. At this point, they consider leaving the house a danger. They're being cautious about letting the eldest three kids outside."
Comments
comments