Prince Harry is taking girlfriend Chelsy Davy on a make-or-break African holiday in a bid to heal their troubled relationship.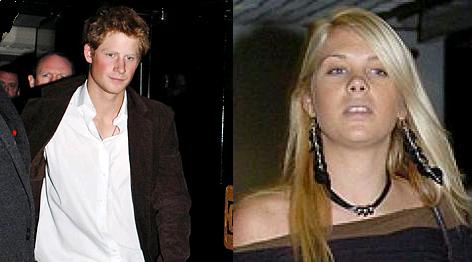 The young prince will whisk off the blonde beauty to a secret sun-kissed resort in southern Africa for a week of heart-to-heart talks about their future.
The resort is the same place where the couple enjoyed a holiday at the start of their relationship more than three years ago.
Sources revealed that the 23-year-old prince is desperate to spend time with Chelsy in an attempt to give their relationship another try, and has even taken leave from his duties at Windsor.
According to one close friend Harry is by no means "out of the woods".
The source revealed, "It's been a dreadful three months for them and this trip is about going back to basics. If it doesn't work out for them both, that could be it."
Friends say that Chelsy Davy is still intent on quitting her course at Leeds University and may return to Cape Town, where her parents have bought her an apartment.
Prince Harry will fly out with Chelsy this weekend and will spend more than a week abroad.