Danny Gokey isn't going to let a few put-downs keep him from dancing.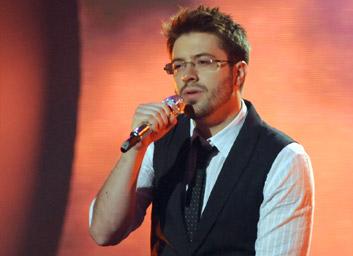 The 29-year-old former church music director and "American Idol" finalist says he'd like to try "Dancing With The Stars," in part because the "Idol" judges regularly criticized his moves.
Gokey was back in Milwaukee for a free event Tuesday night. He wanted to thank his hometown for its support and raise awareness and money for his charity — Sophia's Heart Foundation.
He says his first priorities are the foundation and making his album, for which he's already started writing songs. But he says he would consider doing reality TV if it gives the foundation more exposure.
The charity, named for his late wife, will provide music and arts programs for kids.
Comments
comments