Angelina Jolie continues to earn nominations for her role as Mariane Pearl in "A Mighty Heart".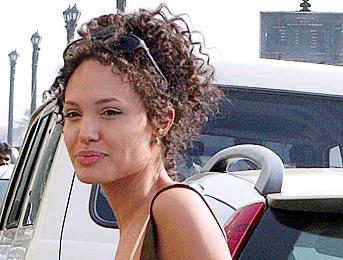 The "Good Shepherd" actress is now nominated for the NAACP Image Awards for outstanding actress. Her competitions in that category are Jurnee Smollett, Halle Berry, Jill Scott and Taraji P. Henson. Her competition is very strong, especially Halle Berry who was equally outstanding in her role in "Things We Lost in the Fire."
This is a particularly interesting award nomination since the NAACP Image Awards are usually for outstanding African-American artists (the press release officially states the Image Awards honor those who promote diversity in the arts), and there was a veritable firestorm over Angelina playing Mariane Pearl in the first place.
The Image Awards will be presented on February 14th in Los Angeles, with the ceremony being broadcast live on Fox (ideally, that is – we'll have to wait to find out what will happen in relation to the writers' strike).
Comments
comments