"American Idol" is coming back to TV in just three days for a brand new season. But there is a speculation that Simon Cowell might quit the popular show.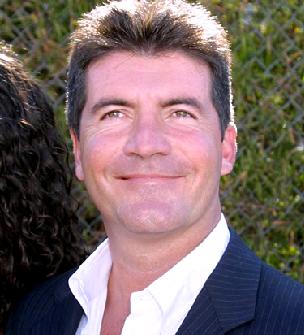 Simon Cowell revealed in a conference call, "Most of our focus this year was to make sure we got a better and more interesting Top 12 than last year. And I'm pretty certain we got that."
As for the bad news, Simon Cowell's tenure on the show appears to be coming to an end.
On his retirement to the show, Simon Cowell said, "It is becoming increasingly like torture if everyone came in and they were competent, it would be so boring. It's fun for me to watch [the bad ones]; it's torture for me to do. I've always kinda thought I would go up until the end of my contract, two more seasons after this one."
It is still uncertain if who will be the replacement of the one-of-a-kind "American Idol" judge. Perhaps any replacement would seem like a second-rate copycat and some might rely on Simon Cowell's opinion over the last six seasons.
Previously, Simon Cowell revealed his sadness at the plight of pop princess Britney Spears and urged her to get help from her mum, saying, "From where I sit, you could see this coming a long time ago. I said six months ago that she should go home. I'd have said, 'Stay with your mum, don't go out with your stupid friends, just live normally.' You'd be amazed — you live normally, and suddenly everything becomes normal. All that craziness, being followed around and all that stuff, it's going to do your head in. But you can get away from it if you want to."
The music mogul and X Factor supremo said Britney's meltdown last week could have been predicted, and that he wished he had been on hand to stop the singer self-destructing. The 48-year-old star spoke days after a berserk Britney Spears was snapped being taken to hospital strapped to a stretcher.
Comments
comments