Angelina Jolie's baby pictures deal with People magazine included a guarantee of positive coverage, according to reports.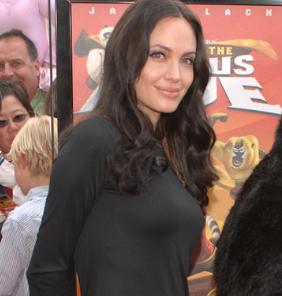 According to The New York Times, when Angelina Jolie and Brad Pitt negotiated with publications over pictures of their newborn twins, they asked for a promise that there would be no negative material about their family in the future.
People and Hello, who received the international rights, were reported to have paid $14 million for the baby snaps in August. Brad Pitt and Angelina Jolie reportedly donated the money to charity.
It is alleged that Angelina Jolie demanded to see an "editorial plan" of how the magazine would publish the article.
A spokesperson for People denied the reports, commenting: "These claims are categorically false. Like any news organization, People does purchase photos, but the magazine does not determine editorial content based on the demands of outside parties."
The pictures of Vivienne Marcheline and Knox Leon secured the publication its best sales figures in seven years.
Comments
comments