Prince William has joined special forces for an elite training exercise in the Caribbean, according to a report.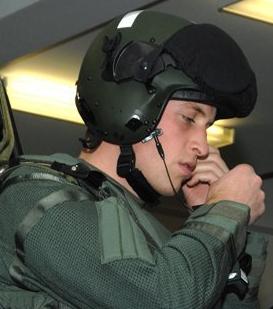 It is believed that the 26-year-old prince will work with the Special Boat Service (SBS), which is aiming to combat drug trafficking and piracy in the region.
The Prince is said to have flown to Barbados on Sunday in preparation for 10 days' activity with the SBS. While details of his mission are being kept secret, SBS forces train in carrying out late-night raids on suspect vessels.
His reported involvement marks the first time a Royal Family member has worked alongside special forces, and is the latest stage in his preparation for work as a Navy search-and-rescue pilot in January.
A military source revealed: "[Prince] William will not face a conflict situation. It's a training mission, not an operational one. It's a first for the Royals and is only possible because he's a trained soldier."
The SBS, which has the motto 'By Strength And Guile,' is the special force of the Royal Navy, and was founded during the Second World War to carry out raids behind German lines in Northern Africa.
Earlier this year, the Prince spent several weeks patrolling the Caribbean with the Royal Navy.
Clarence House and the Ministry of Defence declined to make a comment regarding Prince William's movements.
Comments
comments