Kiefer Sutherland has denied claims that the television show "24" helped Barack Obama win the US election.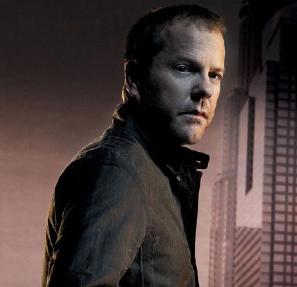 The action drama featured a black President in its first five seasons, with actor Dennis Haysbert saying prior to Obama's election victory: "If anything, my portrayal of David Palmer I think may have helped open the eyes of the American people. And I mean the American people from across the board – from the poorest to the richest, every color and creed, every religious base – to prove the possibility there could be an African-American president, a female president, any type of president that puts the people first."
However, Kiefer Sutherland refuted his show's influence on the political outcome as he revealed: "You don't honestly believe that our show helped get the first African American into the White House, do you? All we simply did is look to the future."
He continued: "You have a huge African American population and it was just a matter of time before they were represented politically by a President.
He added: "We have a female President in season seven. You have a 52% population of women and we can clearly see it is just a matter of time before we have a female President."
Comments
comments