Angelina Jolie, who graces the cover of this month's Italian Vanity Fair magazine, revealed that her kids continually ask why she and Brad Pitt aren't married like the characters in animated movie "Shrek".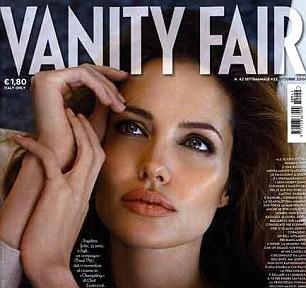 "The Changeling" star admits the couple have "done everything backwards" by having children before they got married, but insists she is in no rush to tie the knot despite pressure from her kids.
When asked about the possibility of marrying Pitt, she said their children may have something to do with it, explaining: "Usually people fall in love and everything revolves around the ritual of marriage, children are an afterthought. We did everything backwards. But sooner or later it will be the kids who ask us [to get married]. You know, they see films and start asking questions. Such as, "Why are Shrek and Fiona married and you're not?""
The 33-year-old actress also revealed her children have inherited her love of travel, and become restless if they stay in one place for too long.
She added: "We were in France these last few months and after a while they started asking when we could get back on a plane. I want them to be able to walk through a marketplace in Addis Ababa and not bat an eye, not think it is dirty and ugly, but that it just represents another part of the world and humanity."
Comments
comments