Beyonce Knowles, who recently talked about her marriage with Jay-Z, went a step further in developing her image by choosing a new name.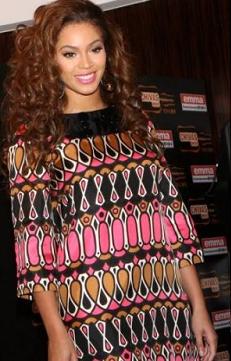 The "Bootylicious" singer has christened herself "Sasha Fierce" for her double album, "I Am … Sasha Fierce."
The R&B star revealed: "I have someone else that takes over when it's time for me to work and when I'm on stage, this alter ego that I've created that kind of protects me and who I really am," said the former Destiny's Child frontwoman.
She explained: "Sasha Fierce is the fun, more sensual, more aggressive, more outspoken side and more glamorous side that comes out when I'm working and when I'm on the stage."
Beyonce released her previous solo album, "B'Day," to coincide with her 25th birthday in September 2006. The singer has recently been seen sporting a range different hairstyles.
She also sparked controversy over her appearance after L'Oréal, the beauty company, was accused of 'whitewashing' her complexion in an advertisement for a haircare product.
Miss Knowles, whose has an African American father and mother who is Creole, was accused of being digitally touched up to have a lighter skin tone.
The singer shot to fame as a member of Destiny's Child, but left to pursue a solo career. Her debut solo album, "Dangerously in Love", was awarded five Grammys.
Comments
comments