Ellen DeGeneres has blasted Sarah Palin live on US television, saying that she doesn't agree with the politician's views on same sex marriage.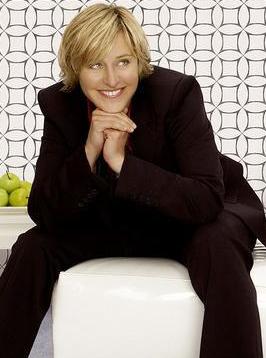 The talk show host followed the action of Lindsay Lohan's very public criticisms of the Republican vice presidential hopeful.
Ellen DeGeneres revealed on her show: "I don't know if you saw this but Governor Sarah Palin, says she's that in favor of a federal ban on gay marriage.
The television host continued: "So if you're wondering…how I feel about this…I don't like it. I don't agree. Maybe it's because I'm gay that I think we should all be equal. But I feel that we're all equal."
Fellow lesbian Lindsay Lohan, who is supporting Barack Obama, recently called Sarah Palin a homophobe on her MySpace blog.
Comments
comments