U.S. actress Angelina Jolie says Thailand should offer aid to thousands of refugees who have entered the Asian country after fleeing Myanmar.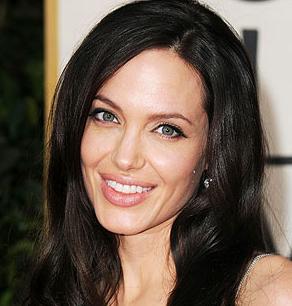 Angelina Jolie, according to a released U.N. statement, said Thailand should extend additional freedoms to the estimated 111,000 refugees currently living along the Thai-Myanmar border, CNN reported Saturday.
She visited a northern Thailand refugee camp Wednesday along with her partner, actor Brad Pitt.
The visit by the Hollywood stars marked Jolie's most recent attempt to draw worldwide attention to the plight of refugees, CNN reported.
Jolie, who serves as a U.N. High Commissioner for Refugees goodwill ambassador, has dubbed refugees "the most vulnerable people in the world."
The United Nations says more than 5,000 refugees entered Thailand's Mae Hong Son province between 2006 and 2007.
Meanwhile, loves lounging around in her pyjamas when she's indoors.
She and Brad Pitt, 45, have been rushed off their feet since the arrival of twins Knox Leon and Vivienne Marcheline in July.
And Angelina, 33, often finds that she just can't be bothered to get dressed.
She revealed: "I've been home for the last year so I spend a lot of time just watching TV and I tend to be in pyjamas. I also do a lot of colouring and things like that with the kids… We are having such a wonderful time raising our children together and there is a lot of love in our home. I feel very lucky."
Angelina and Brad also have daughter Shiloh, 2, and adopted kids Maddox, 7, Pax, 5, and Zahara, 4.
Comments
comments