Angelina Jolie gave her A-list pals a pleasant surprise on Monday by showing up to present an award at the Hollywood Film Festival.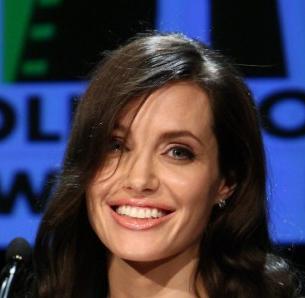 The "Wanted" actress, who had just stepped off a plane from Afghanistan, looked impossibly fresh faced as she took center stage.
Angelina presented the Director of the Year Award to Clint Eastwood and praised him for his efforts on "Challenging".
When she pay tribute to Clint Eastwood, the actress revealed: "There are some people in this business that are icons, and we often wonder if, when we meet them, they'll live up to what we imagine them to be. And Clint Eastwood in person is even better. Clint is what every great director should be. He is a great leader. And I certainly would follow him anywhere."
Clint Eastwood returned the compliment as he gushed: "Working with someone like Angelina Jolie is a great privilege, because you get to look on that gorgeous beauty every day, And she's a great talent."
Brad Pitt was presumably at home with the kids whilst his beautiful partner worked the red carpet in a figure hugging black dress.
Comments
comments