Chicago authorities say the 7-year-old nephew of Oscar-winning actress Jennifer Hudson died of multiple gunshot wounds.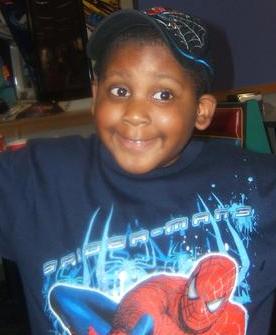 Cook County spokesman Sean Howard revealed that in Tuesday's autopsy the county's medical examiner ruled Julian King's death a homicide.
Howard declined to say where the child suffered wounds or how long he had been dead, citing an ongoing Chicago police investigation.
Julian's body was found Monday in a white SUV, three days after the bodies of Hudson's mother and brother were discovered in their home on the city's South Side.
An Amber Alert had been issued for the boy, after he was discovered missing following the murders of the Hudson sisters' mother, Darnell Donerson, and their brother, Jason Hudson.
The results of an autopsy on the child are expected to be released on Tuesday. Authorities are hoping the results will provide some clues as to what happened when Julian was taken from his grandmother's home last Friday.
Comments
comments