Princess Beatrice, who previously rumored to snubbed the younger sister of Kate Middleton, partied at a wild Halloween event on Sunday night (26.10.08).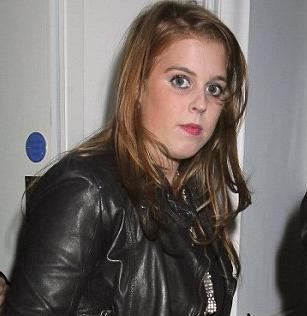 The 20-year-old princess, who was dressed in a full-length black gown and black leather jacket along with blood-red lipstick and smoky eye shadow, attended the Bloodlust Ball at London's Button club.
Princess Beatrice was accompanied to the bash by her boyfriend Dave Clark, who was dressed as a ghoulish vampire and fake blood dripping from his mouth to complete his costume.
A source revealed: "[Princess] Beatrice was mingling with a rather unsavory crowd. The night descended into debauchery as the guests began behaving inappropriately. Many girls were dressed in skimpy outfits and had difficulty keeping their dignity intact."
The source added: "The wild party also attracted several reality TV stars. The scene seemed hardly fit for a princess, but Beatrice was determined to enjoy her night out."
Princess Beatrice has been a regular figure on the London party scene since starting her university degree in the city earlier this month.
The princess, who is studying a BA in History and History of Ideas at Goldsmith's college, has been seen at exclusive night hot spots Mahiki and Whisky Mist and is enjoying student life.
On her university life,Princess Beatrice added: "I wasn't sure how the other students would take to me but they have been brilliant."They don't gawp at me when they see me around like I feared they would. They just treat me like any other poor student there. I thought that they might be strange towards me but they haven't been."They have accepted me like one of them."
Comments
comments