Angelina Jolie and Brad Pitt's mother have collided for the Thanksgiving holiday. Sources claimed that the "Good Shepherd" actress is terrified of being stuck alone with Brad Pitt's conservative parents if the "Babel" actor takes off and goes out with his brothers. The celebrity couple is scheduled to spend Turkey day in southern Missouri at the home of Jane and Bill Pitt.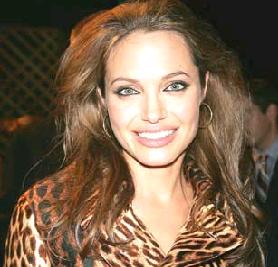 According to a report, Brad's mom was shocked by what Angelina recently said about her past substance abuse in the UK magazine. An insider revealed that it all came to a head during a phone call between mom and her son's girlfriend, saying, "Jane was livid after she saw Angelina's drug quotes and she really let her have it when they were on the phone together shortly after."
The source added, "Jane told Angelina there was nothing to gain from rehashing her past problems as a user and that she has a lot more to think about than just herself – she should have considered her kids and her family first."
It seems a good advice since critics have already slammed Angelina Jolie for what they consider her selfish ways when she has four children and instead of staying home with the kids, the actress appear in as many films as possible.
Comments
comments