Angelina Jolie, who previously sparked reports of marriage proposal to Brad Pitt, gets her toes waxed.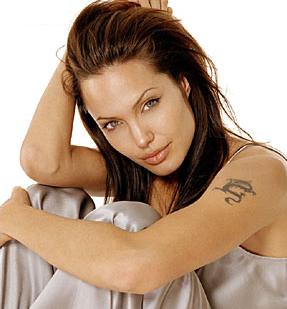 The "Changeling" actress and her partner Brad Pitt are so determined to keep their good looks they have regular home visits from beauty therapists, during which Angelina reportedly gets rid of her unwanted body hair.
A source revealed: "They call it their 'Me Day'. Angelina's assistant makes all the arrangements. She likes massages, pedicures and waxing – and even gets her toes waxed. Angelina's very particular about not having any stray hairs."
As Brad Pitt is not partial to waxing, he usually opts for facials or asks to have his highlights re-touched.
The source added: "Brad is obsessed with his skin looking flawless and pays extra for detoxifying elixir peels and anti-aging organic serum cleanses."
Angelina Jolie is not always so obsessive about her appearance because she has previously admitted she sometimes wears urine-soaked dresses on the red carpet.
The actress, who raises six children with Brad, revealed at that time: "The only time fame and family life ever collides is if, you know, we're trying to get ready for some event where we have to walk a carpet and somebody gets peed on, and figures, 'Oh well, I guess we'll be wearing that this evening.' "
Comments
comments