Prince Harry, who previously revealed his Christmas plan, is going to face a tough challenge — a year without drinking beer.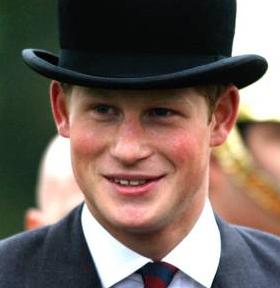 The 24-year-old prince will start his helicopter training in the New Year and will have to obey the Army's strict rules for learner pilots.
Candidates on the tough course are forbidden to drink 12 hours before every flight. So with several flying sessions every week they are effectively banned from touching booze for months at a time.
Perhaps this will mean that the party-loving prince may find time for more sober activities such as afternoon tea and visiting galleries.
It is reported that the course is so intensive that Prince Harry might get only one week's leave in 52.
A source at the Army Air Corps base in Middle Wallop, Hants, revealed: "Harry is aware the real work starts here. If he wants to make the grade as a pilot he must make sacrifices. Helicopters and alcohol don't mix, so one of the first things he will have to do is give up the booze."
Prince Harry dreams of being an elite attack pilot flying Apaches in the front line but he faces hours in classes as well as in the air and will be required to show "continuous improvement and aptitude".
His older brother Prince William begins Navy helicopter training next month but because he is already a qualified pilot he will be subject to different restrictions.
Comments
comments