Angelina Jolie was planning to hold a daylong vigil for Marcheline Bertrand's death and the 32-year-old actress will make a sizable donation to the Los Angeles hospital where the actress' mother lost battle to ovarian cancer.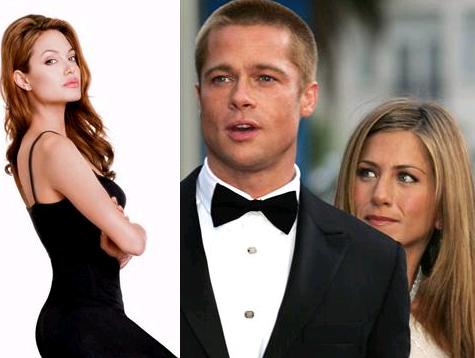 The actress "wants to pay tribute to Marcheline in the best way she can as the first death anniversary is approaching. She is also going to go with her partner Brad Pitt, their children and her brother, James, to Los Angeles' Cedars-Sinai Medical Center where Marcheline died," according to a source.
The source said, "They are going to give a donation to the hospital's women's cancer research fund, and then they are going to visit Marcheline's grave."
In addition to the planned vigil and donation, Jolie reportedly also plans to show her and Brad's children; Maddox, Pax, Zahara, and Shiloh pictures of their late grandmother.
The source added, "Angelina knows the children don't remember Marcheline, and she finds that thought really difficult. She hopes by showing them pictures of Marcheline, and cooking her favorite meal – thick vegetable soup – the children will feel some sort of connection to their grandmother."
As for LA Battle with Jennifer Aniston, The couple, also known as "Brangelina" was all set to be under the same roof with Jennifer Aniston. The meeting was scheduled for the pre-Oscar party the "2008 The Night Before". All of the players are on an invitation to the bash and many were speculating that fireworks might be on if they all were in the same room together.
But a report claimed the epic battle might not happen since Jennifer Aniston might not be able to attend the event.
The event planner said that all of the hosts have committed to hosting the fund raiser. However, Jennifer Aniston's representative revealed that she might not be able to attend, saying, Jen "doesn't know if her production schedule will allow her to attend."
Her representative also confirmed that Jennifer, who is currently filming Traveling in Vancouver, is on the host committee.
Comments
comments