Britney Spears, who is the troubled pop singer, apparently has ditched her British accent for one that sounds like a cross between Chinese and Spanish.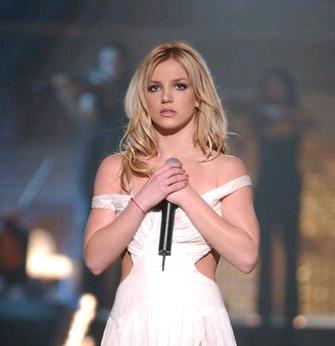 In a video posted online, the "Gimme More" singer battles dozens of paparazzi, yelling at them in the new accent as she tries to enter a Beverly Hills hotel. She has been using an British accent for some time, now it seems she's bored with it as she was sporting a new accent. She appears in the video wearing dark sunglasses and asks for someone to hold her hand as she walks.
The troubled pop singer was also spotted while parking in two handicapped spots on January 23 at Petco. Perhaps it was a good spot since she had to walk extra ten feet from a normal parking spot.
Meanwhile, Sundance isn't the only place where good times are going on. It turns out that those who stayed home in Hollywood on Tuesday night were treated to some "Crazy" karaoke crooning at new nightspot Villa.
Avril Lavigne took center stage and performed her own rendition of Brit's first big hit "Hit Me Baby (One More Time)." Apparently, everyone was laughing and even Lavigne couldn't control her giggles as she and a pal turned it into a duet.