Angelina Jolie reportedly made a promise to Brad Pitt that she would reach out to his former wife, Jennifer Aniston, and try to make things right.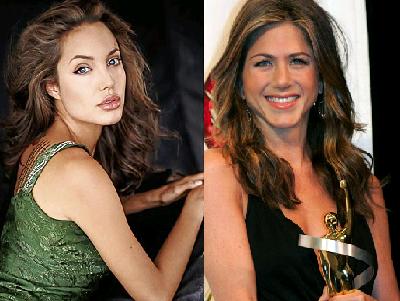 Although the "Good Shepherd" actress declared in an interview that she would welcome a face-to-face sit-down with Jennifer Aniston last year, she couldn't bear even talking to the "Break-up" actress. There is a magazine that claims this week that the 32-year-old actress never intended to actually contact her.
The weekly magazine also claims that Angelina Jolie does not follow through on her vows to Brad and that is causing a lot of problems in her relationship.
First, the actress keeps accepting more movie roles even though she announced that she would take a year off to help Pax adjust to his new life. But her announcement to be a "stay-at-home mom" did not happen since she has been working non-stop.
A source revealed, "She promised a stable life for Maddox – The couple is at odds, "It's Brad's idea that Maddox should live in one place. Angie has always had this idea that he would be a child of the world."
Maddox was recently had grown attached to Waldorf Towers until they had to go to LA so that Angelina Jolie could start work on her new film. The insider continued, "He was crying when it was time to leave."
Another promise, she said she'd settle in New Orleans in January, the couple planned to make a life together in their French Quarter home. The insider said, "After her mother died, she didn't want to live there."
Last, she didn't make up with her father. The actress thought she'd be able to accept Jon Voight back into her life. The insider added, "But the old feelings came back and she realized it was pointless."
Comments
comments