Angelina Jolie, who is well-known for her charity work, has literally given the clothes off her back to help those in need.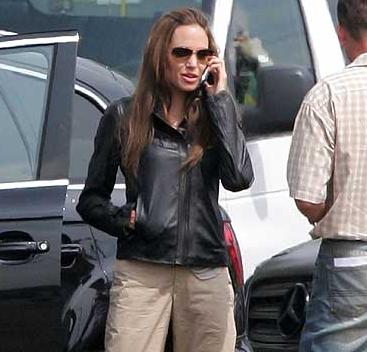 The "Tomb Raider" actress has donated the leather jacket she wore in her new flick "Wanted" to raise funds for hurricane-hit regions. Selling on online auction site Ebay, the extra-small jacket, which features a diagonal front zip, has already attracted bids reaching $7100. The auction closes on July 1.
Proceeds from the sale go to the charity PLAN!T NOW. The organization, which was established by her "Wanted" co-star Morgan Freeman, aims to help those whose homes are in danger from hurricanes or major storms.
Angelina Jolie's jacket is one of a variety of entertainment goods up for the charity auction. Other items on offer include private golf lessons with Morgan himself, which currently has bids of more than $6,000.
Comments
comments