Jennifer Aniston, who was previously seen in John Mayer's gig, is planning to throw a party to introduce new boyfriend John Mayer to her father.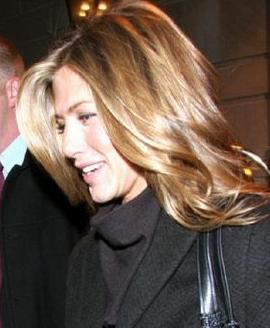 Her July 4 bash has been seen as the clearest sign yet that her relationship with the 30-year-old singer is getting serious and more than a "summer fling".
A source revealed, "This shows how serious they are becoming. All Jennifer's friends were sceptical of the relationship at first, but John seems to be taking it all in his stride. Admittedly it was Jennifer's idea and she is organizing it but John seems to be looking forward to it."
The 39-year-old former "Friends" star is also planning a trip to meet John's family.
A friend of the actress revealed: "Jennifer is really keen to do it. She has already met his younger brother Ben and now plans to meet his parents and they are intending to go later in the summer."
The celebrity couple recently enjoyed a double date with her best friend Courteney Cox and husband David Arquette. John was reportedly incredibly nervous about the meeting.
The source added, "John was a bit uneasy about it – it's like meeting your lover's mom for the first time. Jennifer laughed and told him Courteney just wants to pinch and poke the product."
Comments
comments