In her first performance since the flap over her figure, Jessica Simpson strutted across a Virginia stage in skin-tight leather pants Thursday night and lamented the world's "completely pointless" focus.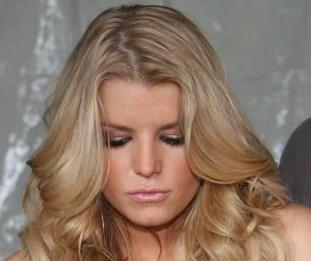 She told the crowd in Charlottesville at the end of her set: "Thank you for your support. Stay positive, and pray out loud! I love you guys, good night."
The 28-year-old singer never specifically mentioned the news of her new curves or the vocal support from her sister Ashlee and Kim Kardashian.
But in her performance opening for Rascal Flatts at the University of Virginia's John Paul Jones Arena, Simpson was no-nonsense and outspoken in her black pants, V-neck T-shirt and hip-length black jacket.
She told the crowd: "Please remember, no matter what you go through in life, somebody else might have it harder. So just appreciate."
She added: "I feel like in our world today we focus on so many things that are completely pointless."
Fans overwhelmingly supported her.
"She's obviously comfortable with herself to wear those leather pants," says UVA freshman Laura Tiezzi.
"Good lord, give the woman a break, she looks great," adds Debbie Stollings, a 43-year-old kindergarten teacher in Charlottesville. "It's mean. She looks more curvy, more womanly. She looks healthy. If Tony Romo's happy, everybody else need to be too."
Comments
comments