Anne Hathaway and her actor beau, Adam Shulman, are rumored to get serious.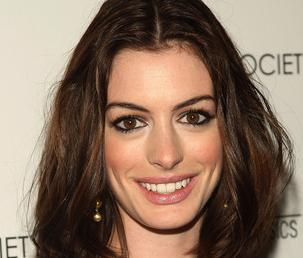 When Anne Hathaway and Adam Shulman arrived together at New York's JFK Airport on December 11, he confessed: "I'm here to see family."
However, the pair reportedly headed first to her apartment in Manhattan and stayed there.
According to an eyewitness, "Princess Diaries" actress told her apartment's doorman, "My friend's staying with me."
Furthermore, the celebrity pair is rumored to stay together at the 26-year-old actress' rental house in L.A., Shulman's hometown.
Another source revealed: "She's insisted that Adam sleep with her in her big house every night she's there. It's not really because she's afraid to be alone-she says she just really loves to see his face."
In November, Anne Hathaway told press that there is a new man in her life. Perez Hilton reported the new man is fellow actor Adam Shulman. Furthermore, Life & Style magazine met the actor in New Orleans when he was supporting Hathaway at the screening of her movie "Rachel Getting Married". To the magazine, Shulman revealed, "We met through mutual friends. I came to support Anne. We've never been to New Orleans before-it's our first time."
Comments
comments