Anne Hathaway reportedly gave Raffaello Follieri money to cover the $37,000 monthly payments for his luxurious Olympic Tower apartment, in New York, for four months, according to Vanity Fair magazine.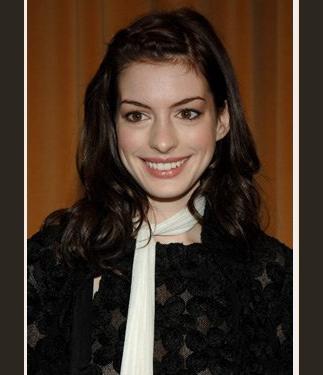 After growing suspicious of the Italian businessman's money-making schemes, the "Devil Wears Prada" actress is believed to have phoned Raffaello Follieri and ended their four-year relationship over the summer.
It has been claimed the actress told him during the emotional call: "You were the love of my life. I'll always love you. You know that, baby."
Just hours after the pair parted ways, Raffaello Follieri was arrested and charged with a dozen counts of federal wire fraud conspiracy and money laundering.
He is accused of posing as a member of the Vatican and attempting to con investors interested in buying and developing church properties. Raffaello also allegedly stole $6 million from his investment firm. He will remain in jail unless he can post $21 million bail.
It has also been claimed Anne's father Jerry first began to doubt Raffaello in 2005 and had him followed by a private investigator.
Earlier this week, it was reported Anne, 25, is now dating "Sweet Home Alabama" actor Josh Lucas, after the pair were seen at several Democratic National Convention events together recently.
The celebrity pair were also spotted dining at a restaurant in Denver together. A witness revealed: "They definitely looked like a couple. They were really into each other, giggling and smiling and even holding hands at one point. You could almost taste their chemistry! She looked beautiful and happy."
The 25-year-old actress, who ended her four-year relationship with businessman Raffaello Follieri in June. He was arrested for fraud four days later.
Comments
comments