Anne Heche and her beau James Tupper, are expecting their first child together, according to her representative.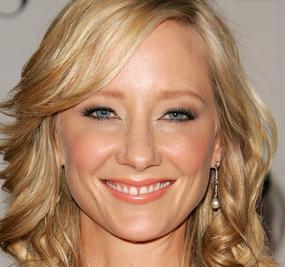 The representative of the American actress revealed: "They are thrilled."
The two Hollywood stars first met in 2006 on the set of their short-lived ABC drama "Men In Trees" while Anne Heche was still wed to husband Coley Laffoon.
James Tupper, who was also married at the time, revealed last year: "In that friendship, we kind of discovered we saw the world in a somewhat similar way. I think we both made decisions that were based on the relationships we were in."
Shortly after Anne Heche announced her split from cameraman Coleman Laffoon (with whom she has a 6-year-old son, Homer), the two stepped out publicly.
James Tupper also revealed: "I wish people could meet her in person. She has such a sparkle and such a love for people, and she works so hard. She is so dedicated to all the good things."
Anne Heche said last year that she was relieved that they can finally be open about their relationship, adding: "We're so much more comfortable now that our feelings are exposed and everybody knows about them."