Prosecutors allege Jennifer Hudson's estranged brother-in-law killed three family members because he was angry the singer's sister was dating another man.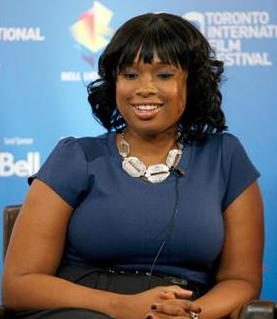 A Cook County prosecutor said at a hearing Wednesday that William Balfour came to the family's home the morning of the Oct. 24 killings and confronted Julia Hudson, his estranged wife and Jennifer Hudson's older sister.
The prosecutor says William Balfour and Julia Hudson left together, but Balfour returned to the home, and the bodies of Hudson's mother and brother were found there later that day.
Prosecutors say Balfour that day admitted to the shootings and asked for an alibi.
The body of Julia Hudson's 7-year-old son was found in an SUV three days later.
A former co-worker of Balfour's described him as a calm and polite man when he was a cook at a local restaurant in the South Side of Chicago. According to the source, Balfour was vocal about his relationship with Julia Hudson.
The co-worker revealed: "After we got to know each other, he had shown me a picture of him and his girlfriend whom he told me was Jennifer Hudson's sister. I didn't believe him at first but after seeing the picture and the resemblance, I believed him. I was shocked when I learned [he was a suspect]."
A defense attorney says Balfour says he is innocent.
William Balfour appeared in court for the first time in connection with the deaths and was denied bail on Wednesday. His lawyer said there was no forensic evidence linking Mr Balfour to the killings, but prosecutors said witness statements and the suspect's own lies and threats helped lead them to him.
Comments
comments