One of the friends of Anna Nicole Smith received e-mail from her just weeks after her son Daniel's death.
Anna Nicole Smith revealed about her pain at the death of her young son in an e-mail with a date of October 8, 2006.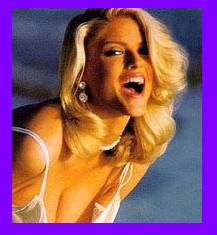 In her e-mail, the former Playboy centerfold wrote, "I just wish I could be going thru good times now." She added, "I miss him. I want to die!"
The police are looking for clues that could possibly reveal that the death of Anna Nicole Smith was suicidal. However, a lot of people have suspected foul play. Sources revealed that her death appears suspicious, but there is no evidence to convene a grand jury or to pursue criminal charges.
Comments
comments