Anonymous, which is the anti-Scientology group, has express their plans to stage protests at the opening of Katie Holmes' Broadway show "All My Sons" on October 16 to 'save Katie' from Scientology.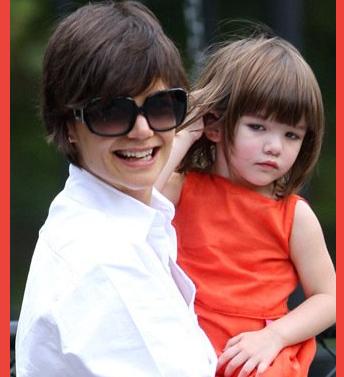 An unidentified spokesperson for the Anonymous organization revealed over the phone: "We aren't looking to shut it ("All My Sons") down, we don't have the power to do that, we just want to prove a point."
The spokesperson added: "We want to draw attention to Scientology, and hopefully get Katie out of it before its too late."
Anonymous claims to be a collection of individuals united by ideas. It has currently trained its guns on Scientology but says its previous projects have resulted in the closing of the white-supremacist radio show produced by Hal Turner, and the criminal prosecution of Canadian pedophile Chris Forcand.
Members of the group wear masks when protesting to protect their identities and preclude social, political, and financial risks, because they think that Scientology is a "dangerous cult" with "a well earned reputation for harassing critics and openly critical ex-scientologists at their homes and workplaces."
Comments
comments