Jennifer Aniston and John Mayer previously sparked romance reports. Has the Californian beauty found the man that she wants to be the father of her baby?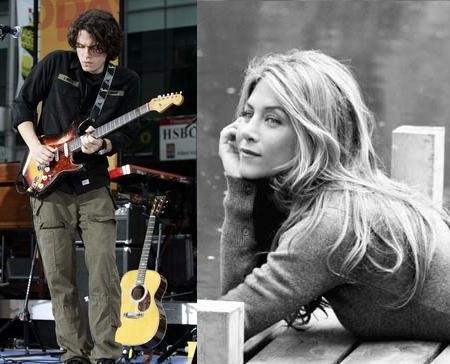 John Mayer may be the right guy for Jennifer Aniston but is he the ideal husband and daddy material? Perhaps he might fit the description since there is no denying that John Mayer has grabbed Jen's attention.
While many seemed stunned when this unlikely pair first hooked up. Will Jennifer and John be shopping for baby clothes soon?
Not since her days with Brad Pitt has Jennifer Aniston seemed so energized about a relationship. She is traveling the world to be with her man while he is on tour and when they are in the US, they seem like they are inseparable and so much in love. Their photos are everywhere and photographers mobbed Jennifer Aniston when she made her way back to Los Angeles this week.
While many are still holding on to the idea that this is just a distraction and nothing more than a red-hot summer fling for both parties involved, others are pushing the idea that they might move in together, get married and have babies. It's not a real tough leap, Jennifer has said before that she really wants to start a family.
OK! Magazine is so excited about it that they will have Jennifer on the cover this week (as an added bonus Jennifer certainly will sell a lot of magazines) and they say it is "Baby Tine for Jen!" Will they get married and have lots of beautiful children, or is this just a summer romance?
Comments
comments